AC CHARGING CABLE open / TYPE 2, 3 x 32 A 5m, Duosida
AC CHARGING CABLE open / TYPE 2, 3 x 32 A 5m, Duosida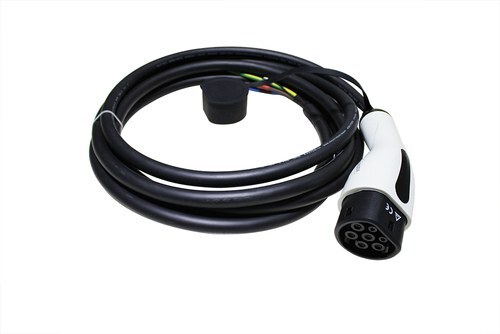 All prices include VAT 20%.
If you bought a product online, you also have the right to cancel and return your order within 14 days.
Free shipping all over Estonia for over 20 EUR transactions!
Product code
OP-T2LK3F32A5MCN
Toote kirjeldus
Charging cable with a vehicle charging connector and infrastructure charging plug, with protective cap.
Suitable for charging electric cars of all manufacturers with Type 2 plug.
Further information
Type: Open - Type 2, with protective cover

Rated voltage: 480 V (AC)

Rated current: 32 A

Number of steps: 3-step

Maximum charging power: max 22 kW

Charging cable length: 5m

Operating temperature: -30 ° C ~ +40 ° C

Protection class: IP44

Cable construction: 5 x 6.0 mm² + 1 x 0.5 mm²

Housing material: plastic

CE certificate