AC CHARGING CABLE TYPE 2 / TYPE 2, 3 x 16 A 5m
AC CHARGING CABLE TYPE 2 / TYPE 2, 3 x 16 A 5m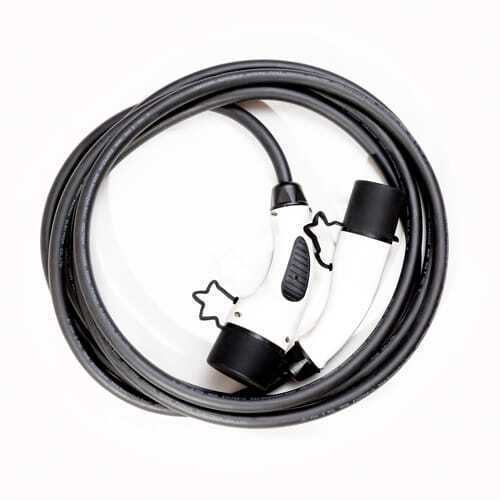 Inventory:
5 and more eng
Unit: pcs
All prices include VAT 20%.
If you bought a product online, you also have the right to cancel and return your order within 14 days.
Free shipping all over Estonia for over 20 EUR transactions!
Toote kirjeldus
AC charging cable with a vehicle charging connector and infrastructure charging plug, with a protective cap. With Duasida Type 2 plugs. Black.
Further information
Type: Type 2 - Type 2 with cover

Rated voltage: 480 V (AC)

Rated current: 16 A

Number of phases: 3

Maximum charging power: max 11 kW

Charging cable length: 5m

Operating temperature: -30 ° C ~ +50 ° C

Protection class: IP44

Cable construction: 5 x 6.0 mm² + 1 x 0.5 mm²

Housing material: plastic

Warranty: 12 months

CE certificate